TDI Nitrox Gas Blender
This course provides the training required to allow candidates to competently and safely blend nitrox gas. The objective of this course is to train candidates in the proper techniques, equipment requirements and hazards involved in blending nitrox gases for recreational scuba.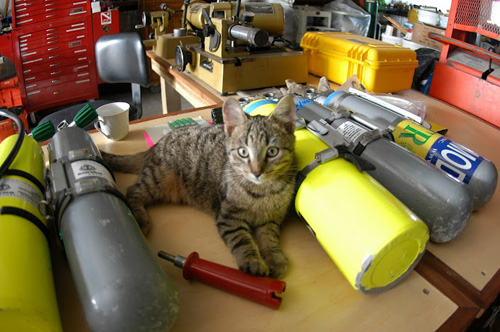 Classroom
During the classroom portion of this class, students will review:
The Responsibility of the Gas Blender
Gases of Diving
Oxygen Handling
Gas Production Equipment
Mixing Techniques
Oxygen Analysis
Cylinder Handling and Sign Out
Course Options
This course is offered on a regular basis.
Prerequisites and Requirements
Students must have the following for class:
Student must be 18 years of age
TDI student folder on file
Diversions' Student Agreement on file
All knowledge reviews completed
A copy of TDI's Nitrox Gas Blending manual.
Course Fees
Please contact us for the most current pricing.
Course Availability
Courses are offered on a regular basis and upon request. Please review our calendar and then contact us.
Copyright , Diversions Scuba, LLC. All rights reserved.