PADI Digital Underwater Photographer
Underwater photography is one of the most popular diving specialties, and the rise of digital underwater photography has made it easier and more fun than ever. This is why there are actually two PADI underwater photography courses. The PADI Digital Underwater Photographer course gets you going quickly with today modern digital equipment, whether you use a point-and-shoot snap camera or a sophisticated D-SLR like the pros. The PADI Underwater Photographer course is a more traditional photography course designed for conventional film equipment.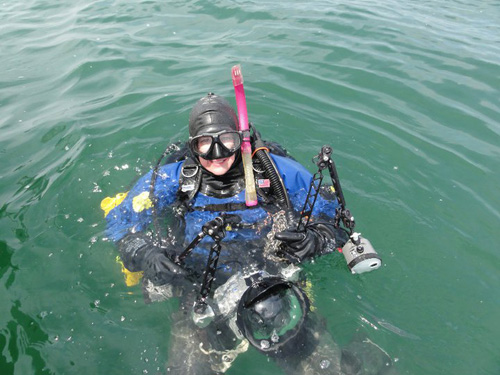 Classroom
In the classroom portion of this course, students will learn basic techniques and principles for underwater photography. Students will review gear selections and learn the PADI SEA method for getting great underwater shots!
Open Water Dives
Students will apply what they have learned during the open water dive portion of this class. Students will practice underwater photography techniques and other related dive skills.
Course Options
This course is typically offered on weekends.
Prerequisites and Requirements
Students must have the following for class:
Students must be 10 years of age or older
PADI student folder on file
Diversions' Student Agreement on file
All knowledge reviews completed
Course Fees
Please contact us for the most current pricing.
Course Availability
Courses are offered on a regular basis and upon request. Please review our calendar and then contact us.
Copyright , Diversions Scuba, LLC. All rights reserved.