Our Staff
We're blessed to have the best staff you can find in the dive industry. Whatever you want to do, wherever you want to go - they can do it!
Tamara Thomsen, Owner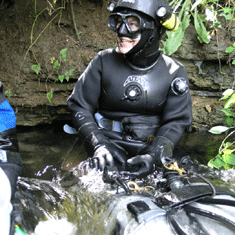 Tami is a PADI Master Instructor, DAN O2 Instructor, Emergency First Responder Instructor, and teaches up through TDI Advanced Trimix and IANTD Full Cave. She is one of the primary divers on the Piquette Mine Project. If you don't find Tami at Diversions, she is more than likely out diving somewhere. If you would like to contact Tami, contact Diversions Scuba or e-mail her at tami@diversions-scuba.com.
View Tamara's resume here.
Isaac Gomez, Manager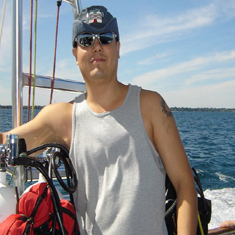 Isaac, Diversions' Manager, is a PADI Master Scuba Diver Trainer, Emergency First Response Instructor, and avid tech diver. Isaac was originally certified through Diversions in 1998. Since 2000, Isaac has been running Diversions' Discover Local Diving tours. Every Thursday night, rain, snow or shine, Isaac takes divers to explore our local lakes. He and Andrew co-teach Diversions' Underwater Hunter Destinctive Specialty course. He also leads many dive tours to Lake Michigan to show divers Wisconsin's many shipwrecks. When he can find the time, Isaac also services equipment. Isaac's wife Heather is also an avid diver.
Send Isaac an email: isaac@diversions-scuba.com
Kim Smith, Instructor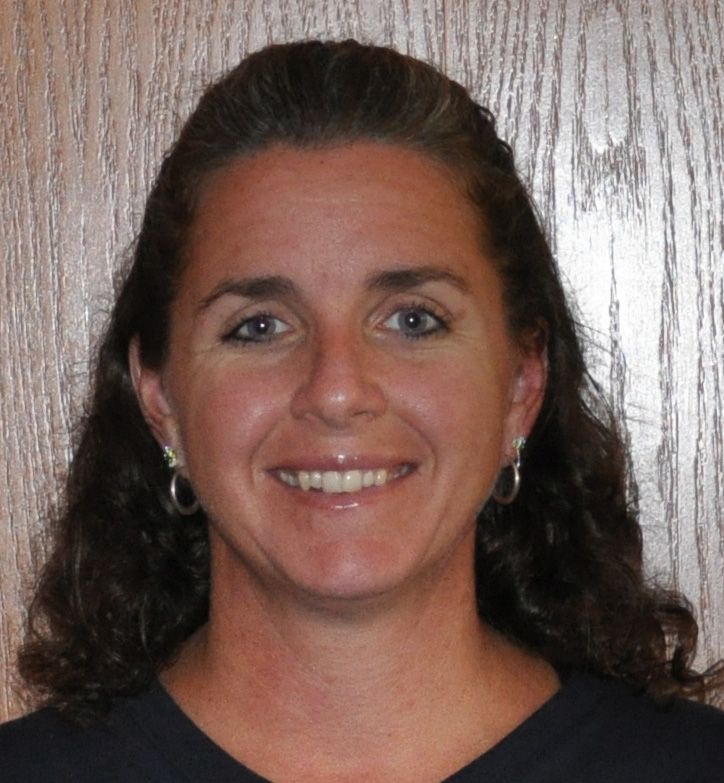 Kim is a PADI Open Water Instructor, and Emergency First Response Instructor. She is a merit badge councilor for Boy Scouts of America and has help scouts to earn their SCUBA merit badge. Along with other staff, she visits local high school phyics, chemistry and phys ed classes to give students a Discover Scuba experience. Kim is often referred to around the shop as "Scuba Mom."
Andrew Thompson, Instructor and Technician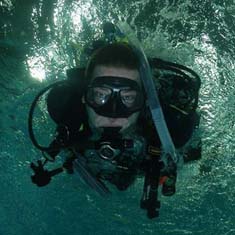 Andrew is a PADI Open Water Instructor and Emergency First Response Instructor. He enjoys diving wherever there is water - whether that be in Madison, the Great Lakes, or tropical. He and Isaac co-teach Diversions' Underwater Hunter Destinctive Specialty course. When he isn't teaching, Andrew services equipment and maintains the shop's website.
Have a problem with the website? Send Andrew an email: andrew@diversions-scuba.com
George Mayhew, Instructor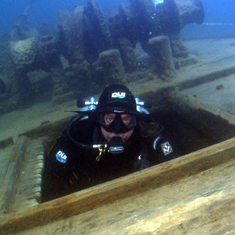 George is a PADI Master Scuba Diver Trainer and also enjoys technical diving. You can often find him out on Lake Michigan diving on one of the area's wrecks. In real life, George is a research scientist.
Stewart Winter, Instructor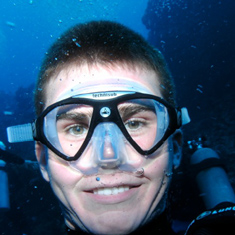 Stewart is a PADI Master Scuba Diver Trainer and Emergency First Response Instructor. He enjoys diving most anywhere and is excited to be a member of the Diversions staff.
Bob Dankert, Instructor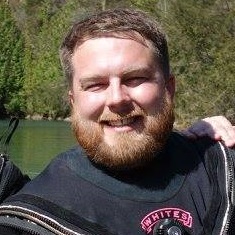 Bob is a PADI Open Water Instructor and teaches a number of PADI Specialty classes. He has always had a passion for water, be it diving, fishing, ice fishing, keeping saltwater reef tanks, or just hanging out on the water. He dives on average 100 times a year, mostly in the wonderful water we have around Madison (Lake Mendota, Monona, Devils Lake, or any other puddle). Outside of diving, Bob is a partner at a local IT company directing the software development group.
Alex Stefano, Instructor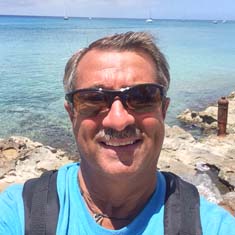 After retiring from the UW Hospital and with a passion for teaching and scuba diving, becoming a PADI Instructor was my next calling. I enjoy warm, clear waters of the Caribbean from Mexico, Bonaire, to St Croix, and beyond. Underwater photography is also on of my interests. I can help you be a Open Water Diver, Nitrox Cert. or all the way to Professional Divemaster.
Biz Blasinski, Divemaster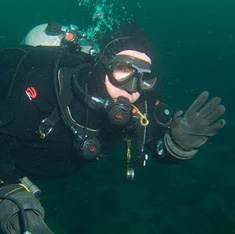 Biz is a PADI Divemaster and an active member of the local dive community. He is an avid technical and cave diver and is a member of the executive board of the UW-Madison Hoofers SCUBA club.
Lynne Gould, Divemaster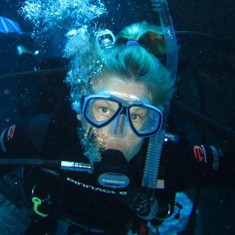 Lynne is a PADI Divemaster and a member of the Diversions Sales Staff. She is excited to help others discover her passion, diving!
Andy Meyer, Divemaster and Technician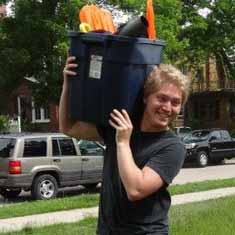 Andy is a PADI Divemaster and a Diversions service technician. He has been on staff since 2010 and diving since 2008. Some of his favorite local dives are feeding the bass of Devil's Lake and treasure hunting at Monona Terrace!
Gayle Orner, DAN Instructor and Divemaster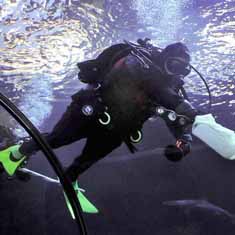 Gayle is a Divers Alert Network First-Aid Instructor and PADI Divemaster. She was an AAUS Scientific Diver for the Oregon Coast Aquarium and Oregon State University before moving to Madison in 2012. Since arriving in Madison, Gayle has enjoyed learning the local dive sites and taking advantage of the great dive training available from Diversions. She is on the executive board for Hoofer Scuba and the Four Lakes Scuba club, and rarely turns down an opportunity to go for a dive.
John Welp, Divemaster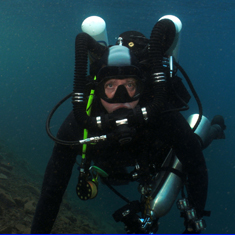 John is a PADI Divemaster with interests in both recreational and technical diving. When he isn't helping our instructors, he can be found at Diversions on the sales floor nights and weekends.
April MacIntyre, Divemaster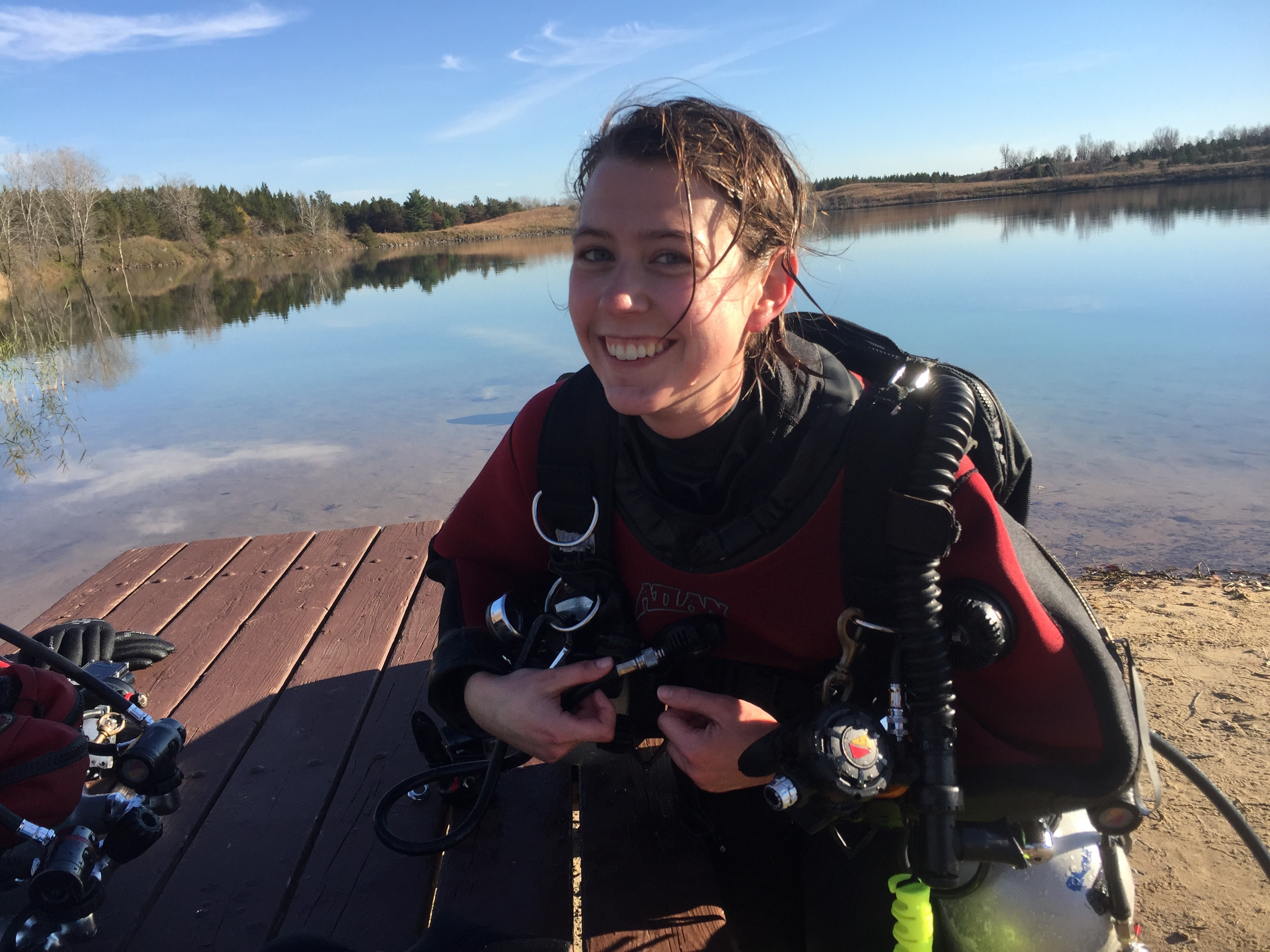 April has recently joined Diversions Scuba and it's working towards her PhD in Microbiology at UW. She hopes to explore all that the Midwest has to offer for scuba lovers, particularly ice diving, Great Lakes wrecks, and the local lakes.
Austin Albert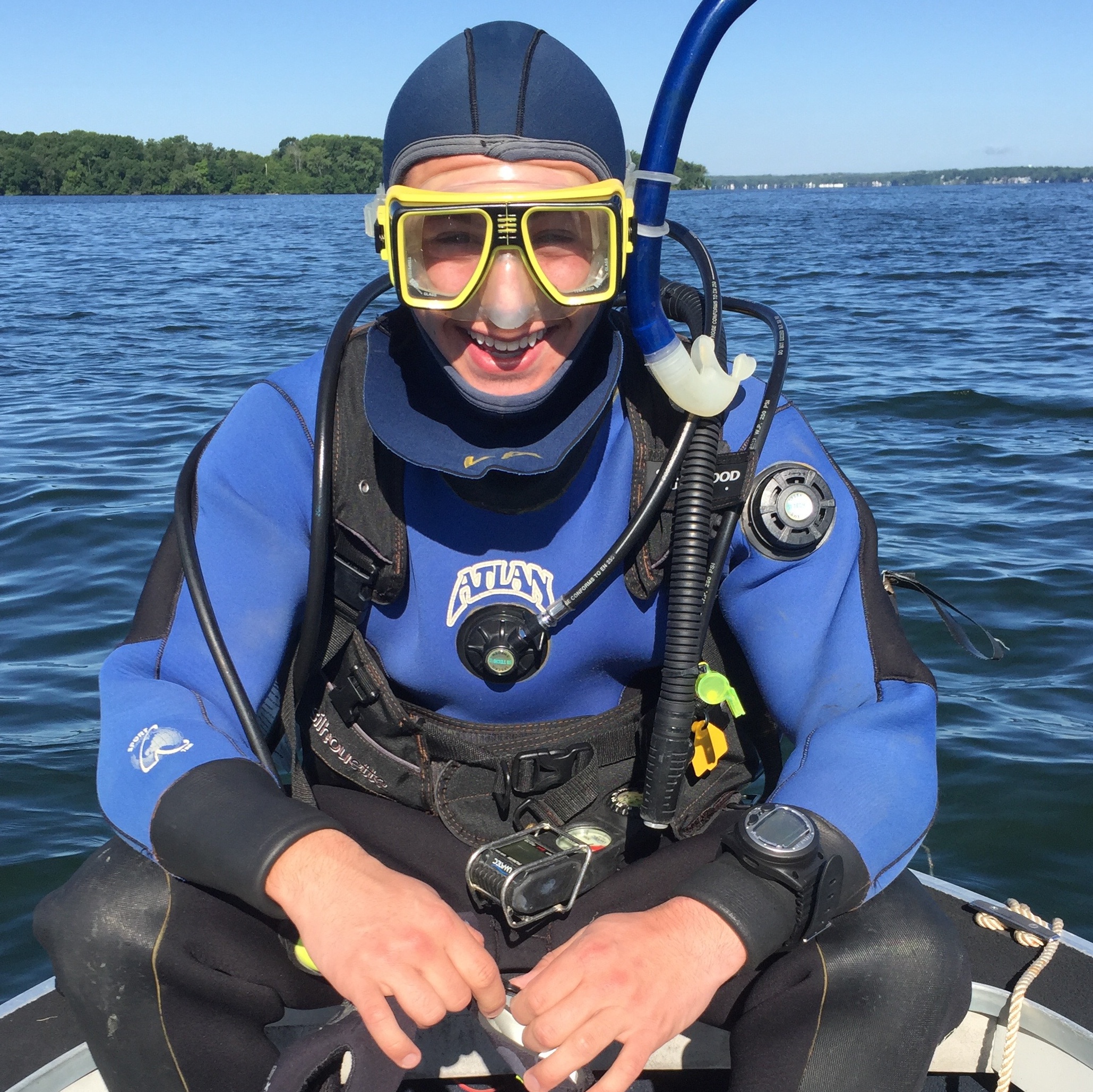 Austin is a PADI Divemaster who has been diving since he was 16. He is currently a senior at UW-Madison studying Microbiology and International Studies while working towards his paramedic license. In the past Austin has dove around Cozumel and the Florida Keys, as well as the Silfra "dive between the continents" in Iceland. Austin particularly enjoys search and recovery diving as well as spearfishing. When he's not in the water, Austin can be found playing Frisbee or ski patrolling at Tyrol Basin.
Rick Krueger, Underwater Search, Recovery, and Salvage
Rick Krueger does our underwater salvage and related work, with his brother-in-law, Dave Deyoe. Rick's wife Ann acts as his "First Mate" on most of the projects. Their biggest project so far has been the search and recovery of the Merry-Lynn, a 31' Chris-Craft which sank at midnight in 60' of water in Lake Mendota in 1997. Rick was certified in 1991 and has since logged over 500 dives in our chain of lakes, and recently completed a mapping project that accurately shows crib locations in all four lakes. Rick is the Mobile Data Technician with the City of Madison Radio Shop.
Copyright , Diversions Scuba, LLC. All rights reserved.