PADI Project AWARE - Coral Reef Conservation
As a scuba diver, the health of aquatic ecosystems is often what makes a good dive. Become aware of the fragileness of coral reefs and how you can help preserve them.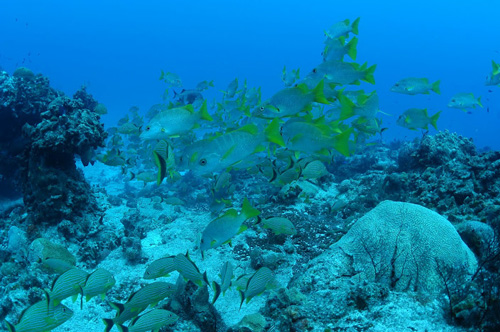 Classroom
The AWARE - Coral Reef Conservation Specialty course teaches you about the vital role of coral reefs in the marine environment. The course also familiarizes you with the current state of the world's coral reefs and how you can help. You will learn about the Project AWARE Foundation and :
How coral reefs function
Why they are so important
Why many reefs are in serious trouble
What you can do to prevent further decline
Open Water Dives
There are no open water dives for this specialty.
Course Options
This course is typically offered on a regular basis, usually on weeknights.
Prerequisites and Requirements
Students must have the following for class:
PADI student folder on file
Diversions' Student Agreement on file
All knowledge reviews completed
Course Fees
Please contact us for the most current pricing.
Course Availability
Courses are offered on a regular basis and upon request. Please review our calendar and then contact us.
Copyright , Diversions Scuba, LLC. All rights reserved.