Our Service Center
Owning equipment is a big investment for every diver, regardless of expertise. At Diversions we understand this, and we also understand that divers want to maintain that investment through proper servicing. That's why we service every piece of equipment that we sell.
Listed below are all the services we preform. Prices vary depending on the nature of work, so please contact us for the most accurate price. Please note that our service center is fully insured.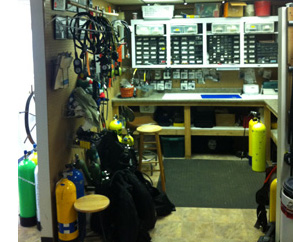 Regulator Servicing
Annual servicing of your regulators is important. Through periodic and repeated use, both first and second stages' performance characteristics change. Parts become worn, corrodded, or worse. Without proper servicing, you or anyone who uses your gear takes unnecessary and avoidable risks. Because of the complex technical nature of modern regulators, servicing your gear at home is not a good option. Our factory-trained technicians are able to quickly and efficiently diagnose problems while resetting your gear to factory settings. Often, problems can develop and take years before it is noticable to the diver. Having you regulators serviced annually is a good way to avoid costly repairs or replacement down the road.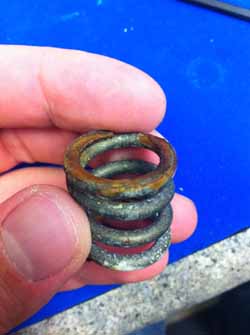 This spring is badly damaged, significantly decreasing performance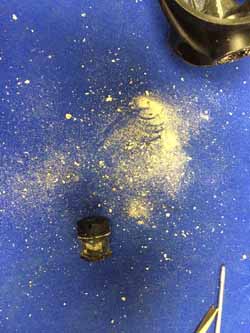 Is your regulator full of corrosion and sand?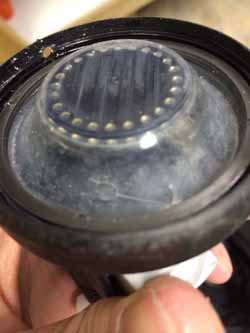 This diapragm is torn, making it impossible to breath out of the regulator.
Fortunately, there are some things you can do to extend the life of your regulator, and keep your shop technician happy!
Consider doing the following:
Dry your dust cap before replacing
Rinse your regulators thoroughly
If diving in salt water, place your second stages in warm water for one hour after diving - easy to do back at your hotel room!
For long-term storage, keep your regulators in a cool, dark area