Rebreather Try and Dive
The rebreather try and dive begins with classroom discussion on closed circuit rebreather theory and operation, the differences between the different rebreather designs, and the advantages and disadvantages of rebreathers over open circuit scuba. Participants will then get to try out several different units.
The fee covers rebreather use, gases, scrubber material and handouts. You will need to provide proof of Open Water scuba certification as well as a swimsuit, mask, fins and weight belt.
This is a great opportunity to compare the area's most popular rebreather models.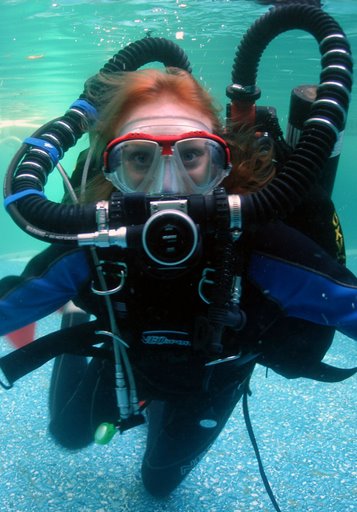 Course Availability
Courses are offered on a regular basis and upon request. Please review our calendar and then contact us.
Already rebreather certified, or want to become certified?
Here are a few classes you might be interested in:
Copyright , Diversions Scuba, LLC. All rights reserved.