TDI DPV Cave Diver
This course is designed to teach trained cave divers how to utilize Diver Propulsion Vehicles (DPVs) in the cave environment. Divers will learn about safe DPV use, DPV components, and care and maintenance. Students will learn to plan dives that may incorporate extended penetration, longer bottom times, complex dive planning, and proper methods of gas management.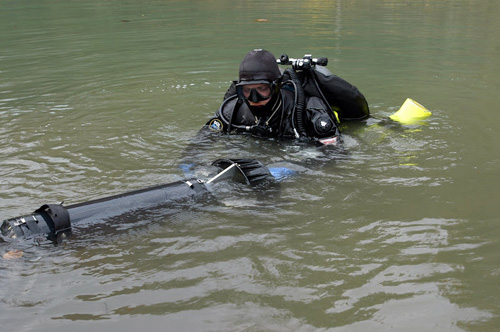 Classroom
Motivations for DPV cave diving
Advantages of DPV use
Equipment considerations
Problem solving procedures
Environmental considerations
DPV diving techniques
Dive planning and gas management
Diving Requirements
Students will complete 3 stage cave dives with a minimum accumulated bottom time of 90 minutes.
Course Options
This course is offered regularily.
Prerequisites and Requirements
Students must have the following for class:
Student must be 18 years of age
Student must have TDI Full Cave Diver or equivalent rating
Student must have 25 non-training full cave dives
TDI student folder on file
Diversions' Student Agreement on file
Please review the technical diving gear list for gear requirements for this course
Course Fees
Please contact us for the most current pricing. Course fees do not include books, gases, or certification card.
Course Availability
Courses are offered on a regular basis and upon request. Please review our calendar and then contact us.
Copyright , Diversions Scuba, LLC. All rights reserved.