TDI Sidemount Diver
This course is designed to teach certified divers how to safely utilize side-mounted primary cylinders as an alternative to the traditional back-mounted configuration. The course is strictly non-decompression with a maximum depth limit of 40m/130ft, or within the limit of the student's current certification, whichever is shallower.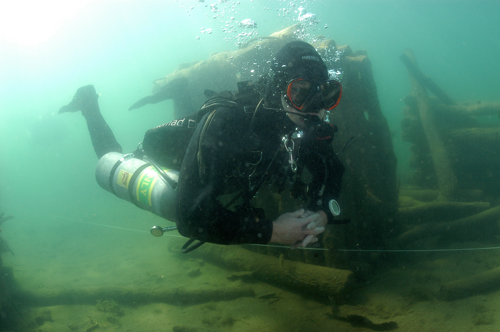 Classroom
During the classroom portion of this class, students will review:
Gas management utilizing independent cylinders
Equipment considerations
Communication
Problem solving
Water entries
S-Drills (specific to sidemount)
Open Water Dives
Students will complete two dives demonstrating the skills learned in the classroom.
Course Options
This course offered on a regular basis
Prerequisites and Requirements
Students must have the following for class:
Students must be 15 years of age
Students must be Open Water certified
TDI student folder on file
Diversions' Student Agreement on file
All knowledge reviews completed
Course Fees
Please contact us for the most current pricing.
Course Availability
Courses are offered on a regular basis and upon request. Please review our calendar and then contact us.
Copyright , Diversions Scuba, LLC. All rights reserved.